Future Profits Consulting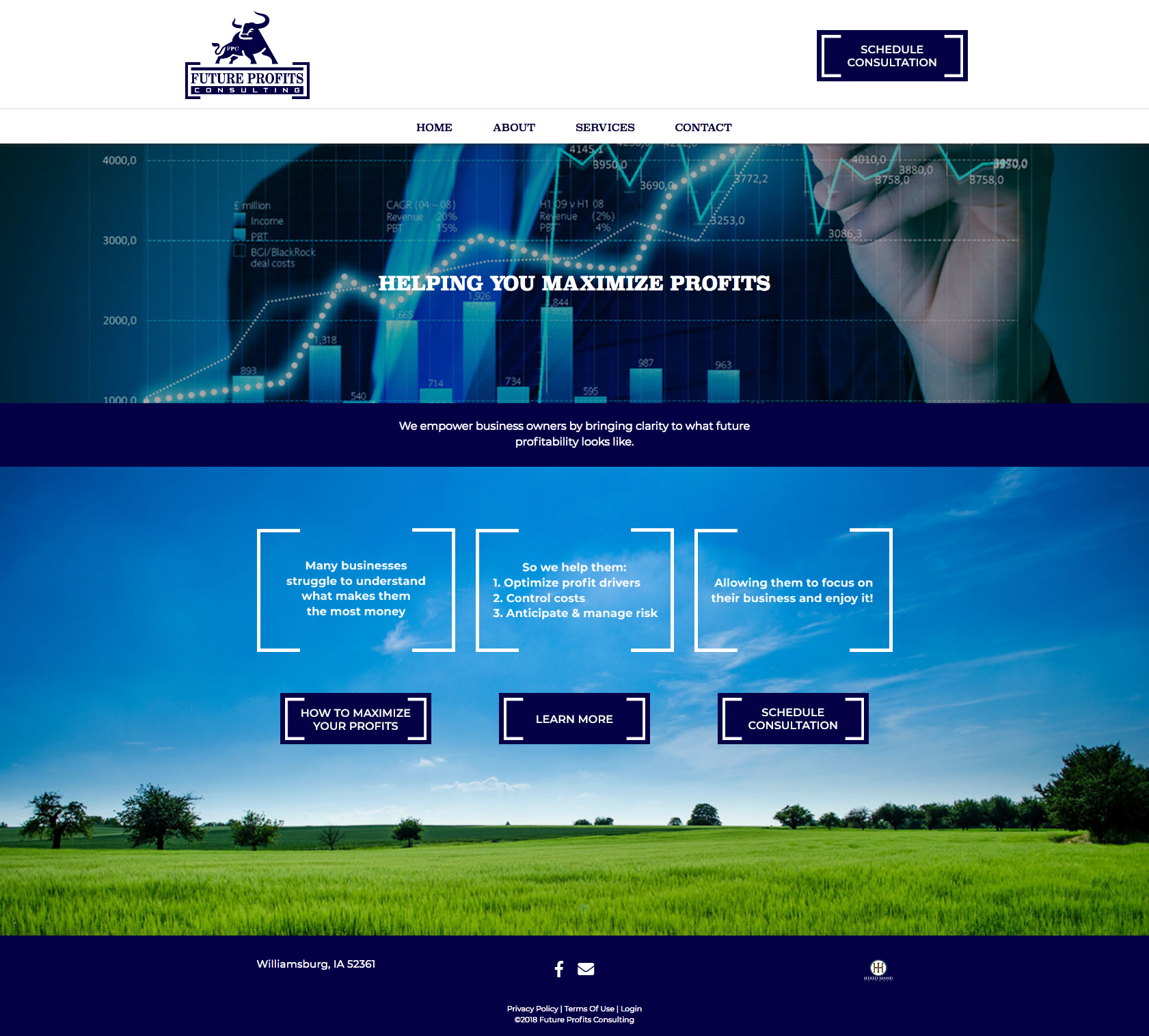 Owner Adam Hocker founded Future Profits Consulting in April 2018 in order to fulfill ​the need for farmers and small business owners to identify and understand their profit drivers. They offer ​financial models for your business, budgets and forecasting, serve as a liaison between you and your accountant or broker, and so much more.
​Read about all the services Future Profits Consulting offers on their new website: www.mashadtabligh.com
​
About​ the ​Future Profits Consulting website:
Set Up/Design: ​​Mix & Match
Functionality Package: ​​Cowpoke
To visit more websites we've designed, powered by our custom software, please visit our website gallery.
Need ​to update your website?
Having an up-to-date, effective website has never been easier or more affordable! Hired Hand's talented team will professionally design and develop (or redesign) your website to meet your ​business's unique needs. Our websites allow you to easily update the site completely on your own with easy to use, unique, time-saving features. Put Hired Hand to work for you today!